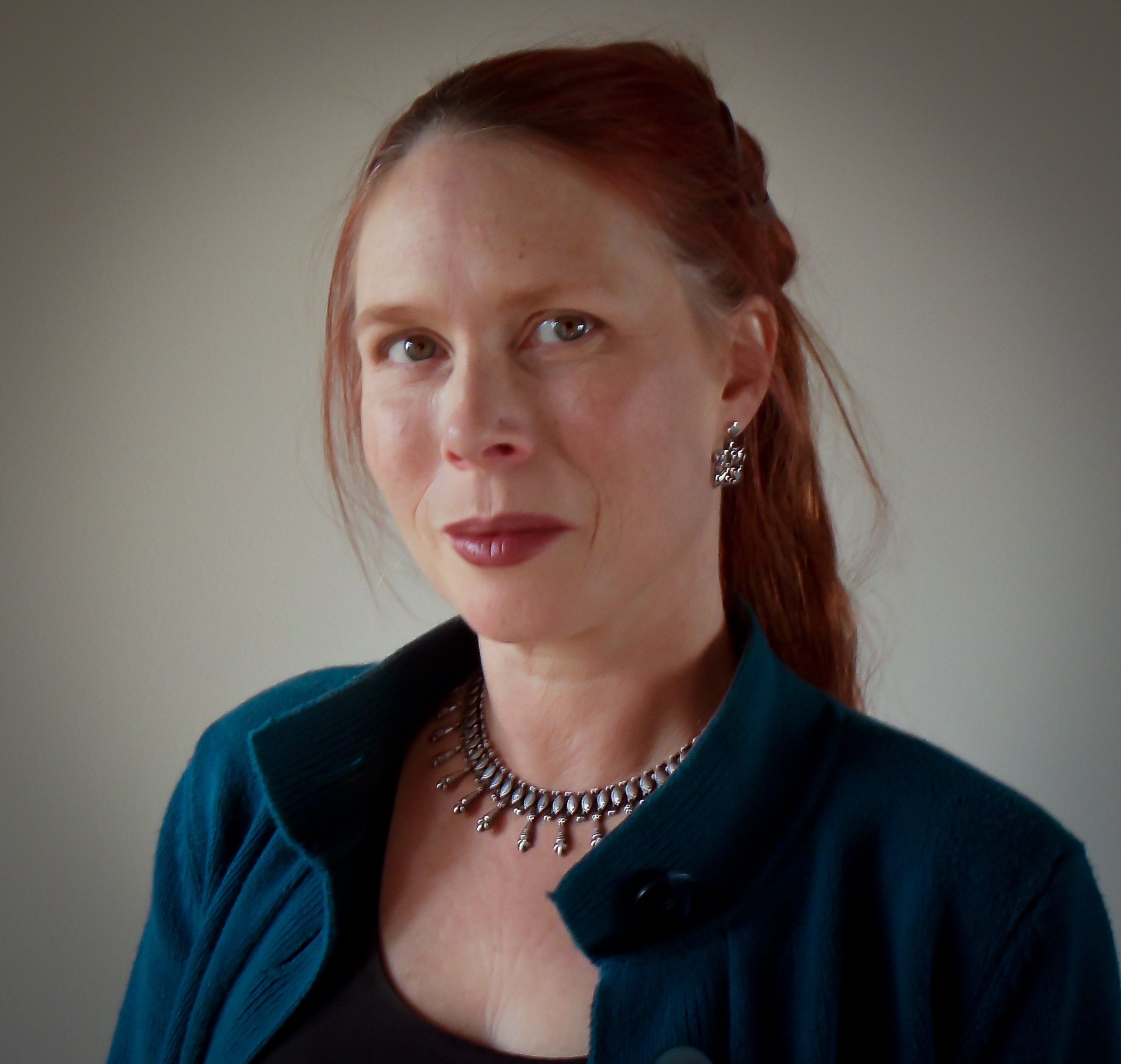 Dr. Jennifer Thomas
Principal Investigator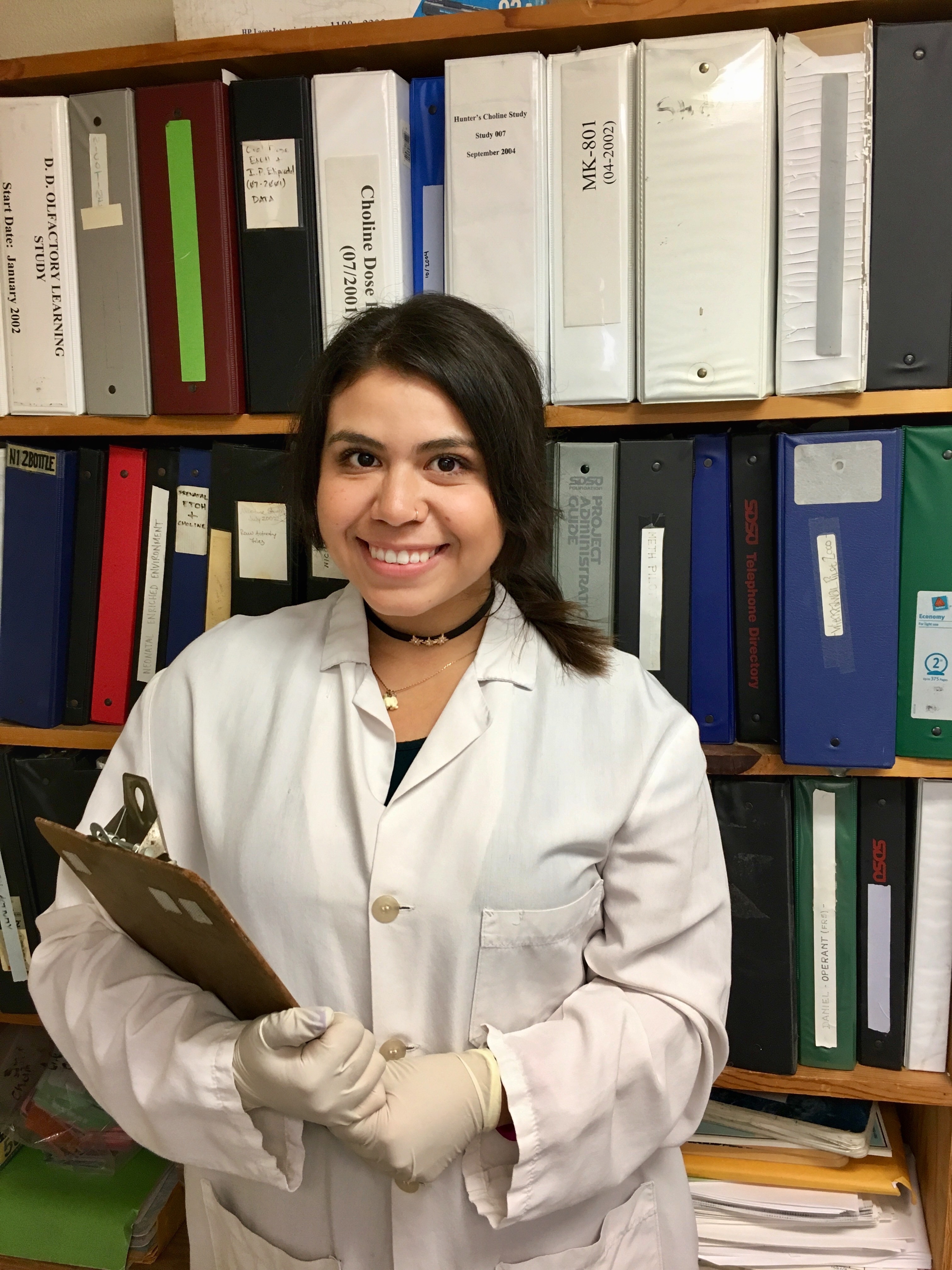 Cristina Rodriguez
Lab Manager
My name is Cristina and I am currently the Lab Manager at the Thomas Lab. I choose to join this lab as an undergraduate due to my interest in how behavior developed and could be altered by drug exposure. I have always been intrigued by behavior and understanding how it comes to be, so my goals are to understand these processes and how they can change. I am mostly interested in cognitive behaviors like learning and memory, as well as social and affective behaviors. In the future, I would like to continue working in academic research and would like to be involved in the communication of science. In my spare time, I enjoy exploring the outdoors, attending music festivals, and playing video games.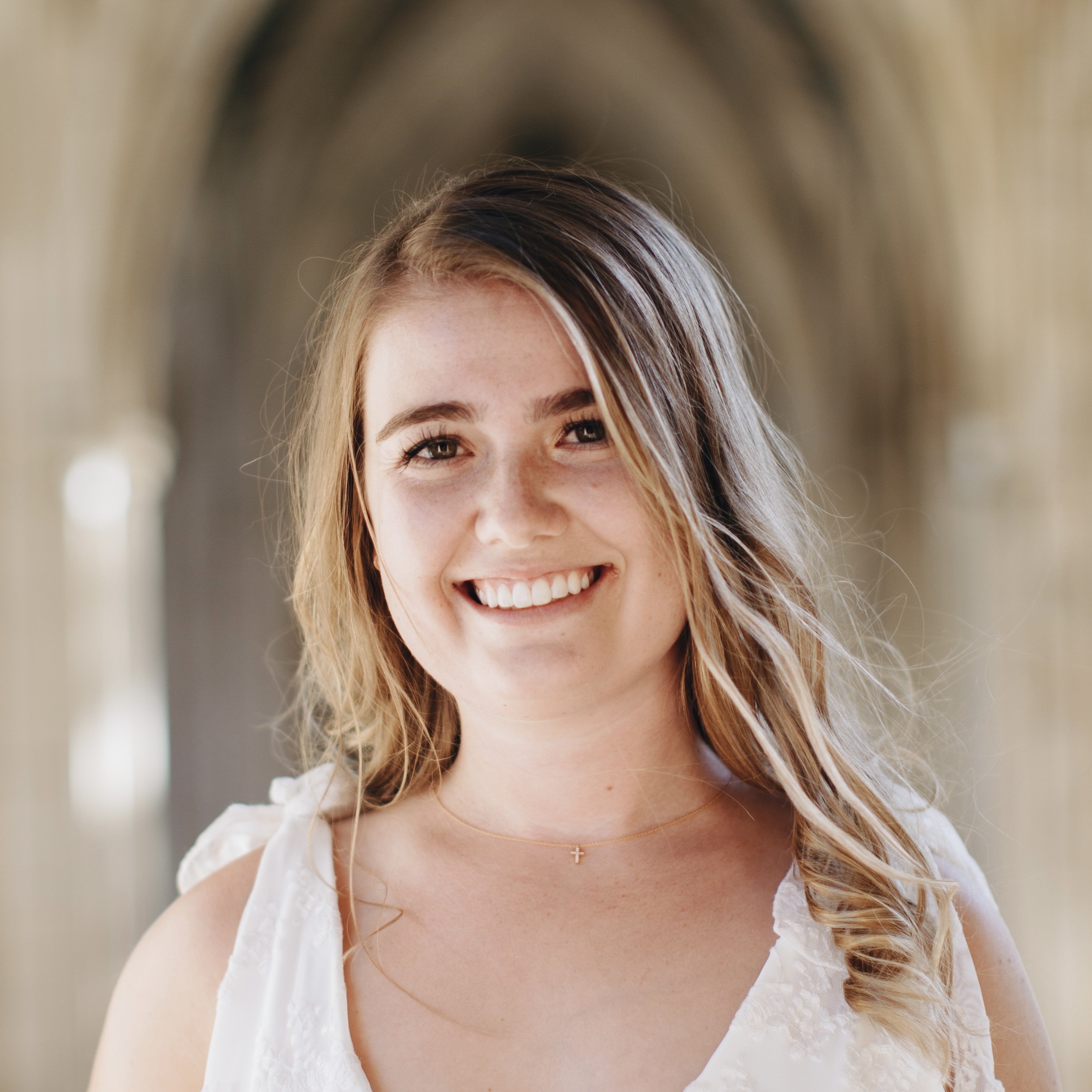 I'm Jackie Soja, and I am pursuing my PhD in clinical psychology on the neuropsychology track at the SDSU/UC San Diego Joint Doctoral Program with Dr. Thomas as my mentor. I graduated from Duke University in 2020 where I studied neuroscience and psychology. After graduating, I worked at Dana-Farber/Boston Children's Hospital conducting clinical drug trials for the pediatric neuro-oncology population. Generally, I am interested in understanding mechanisms of atypical neurodevelopment in order to improve neurobehavioral outcomes, especially for clinical populations affected by substance use. I am excited to be working at the Thomas Lab to examine how prenatal drug exposure impacts brain and behavior development, with a specific emphasis on sleep. Outside of graduate school, I enjoy walking and running along the beach, watching the San Diego sunsets, and practicing yoga!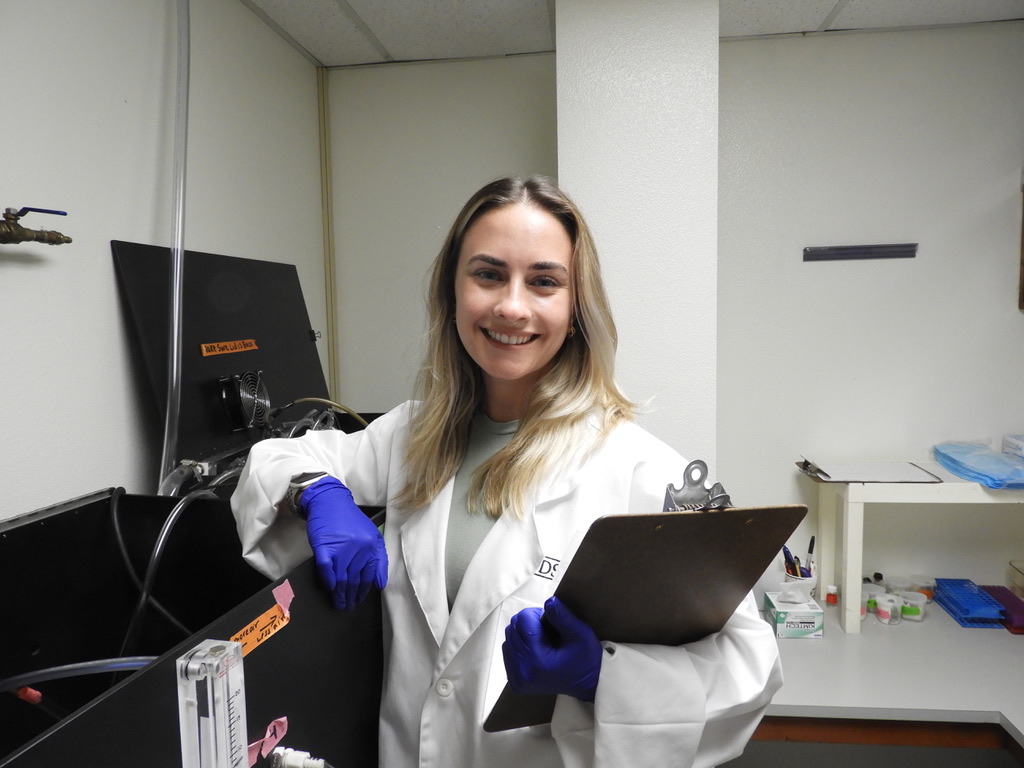 Karen Thomas
Masters Student
My name is Karen Thomas and I recently graduated from SDSU studying cell & molecular biology! In this lab I hope to learn more about the various effects of prenatal drug exposure and the ways in which we can test and hopefully reverse some of the effects. In the future I would like to apply to a Ph.D. program to study neurodegenerative diseases. In my free time I like to dance, catch up on the latest scary movie in theaters and find new coffee shops to study at!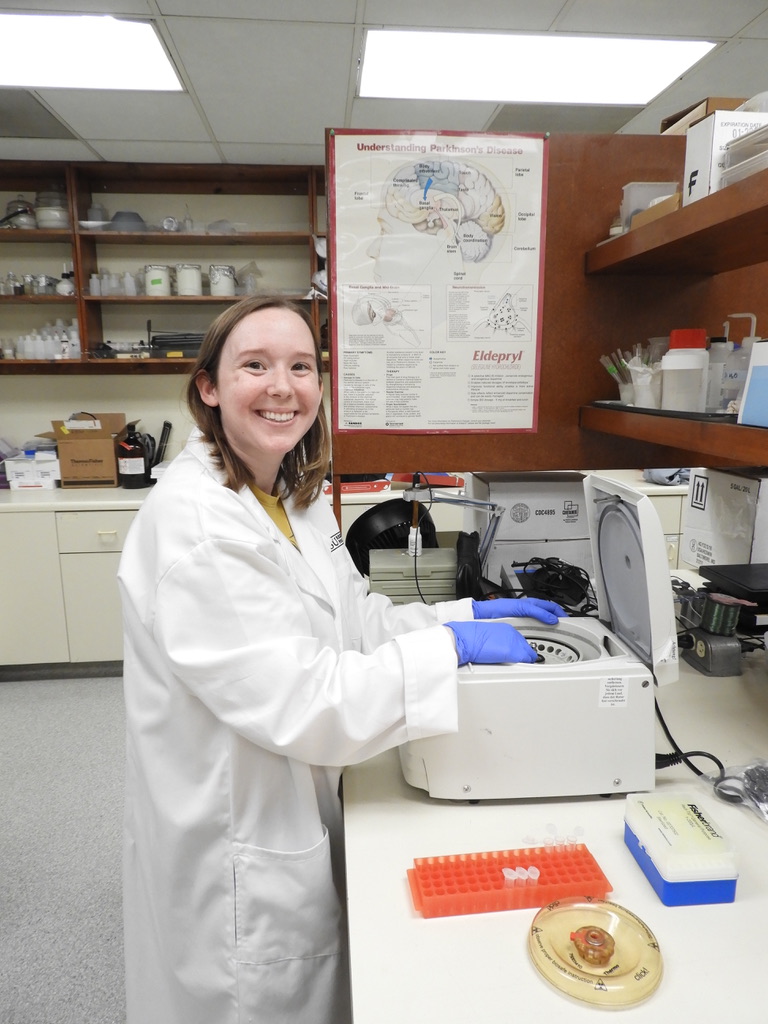 Jaclyn Hanson
Masters Student
Hello, my name is Jaclyn Hanson! My research focus is looking at how prenatal alcohol exposure and choline supplement affects sleep. When I am not in the lab, I enjoy playing dungeons and dragons and other tabletop board games.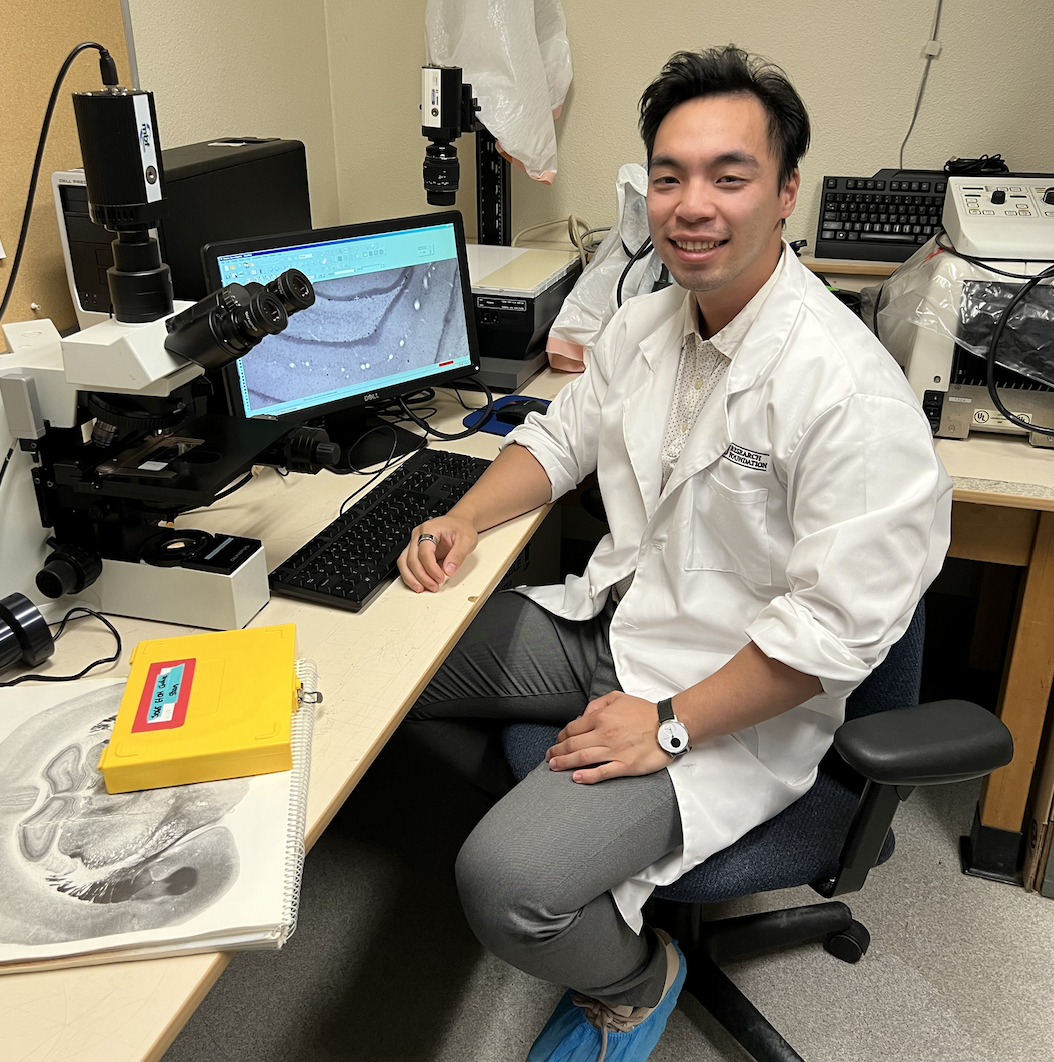 Stan Liang
Masters Student
Presently, my primary research goal is to investigate the role of choline in the treatment of Fetal Alcohol Spectrum Disorder (FASD). My secondary goal is to help establish and set up protocols to investigate the molecular changes observed in brain disorders such as FASD. In the future, I will be applying to medical school. Ideally, I would like to continue a research career in translational medicine to facilitate new and novel therapies for the treatment of disease. As an International Student, I try my best to explore the city. I'm particularly keen on trying the best foods in San Diego – send your recommendations! Additionally, I tend to bounce between hobbies – I find that I end up learning a lot of new things this way.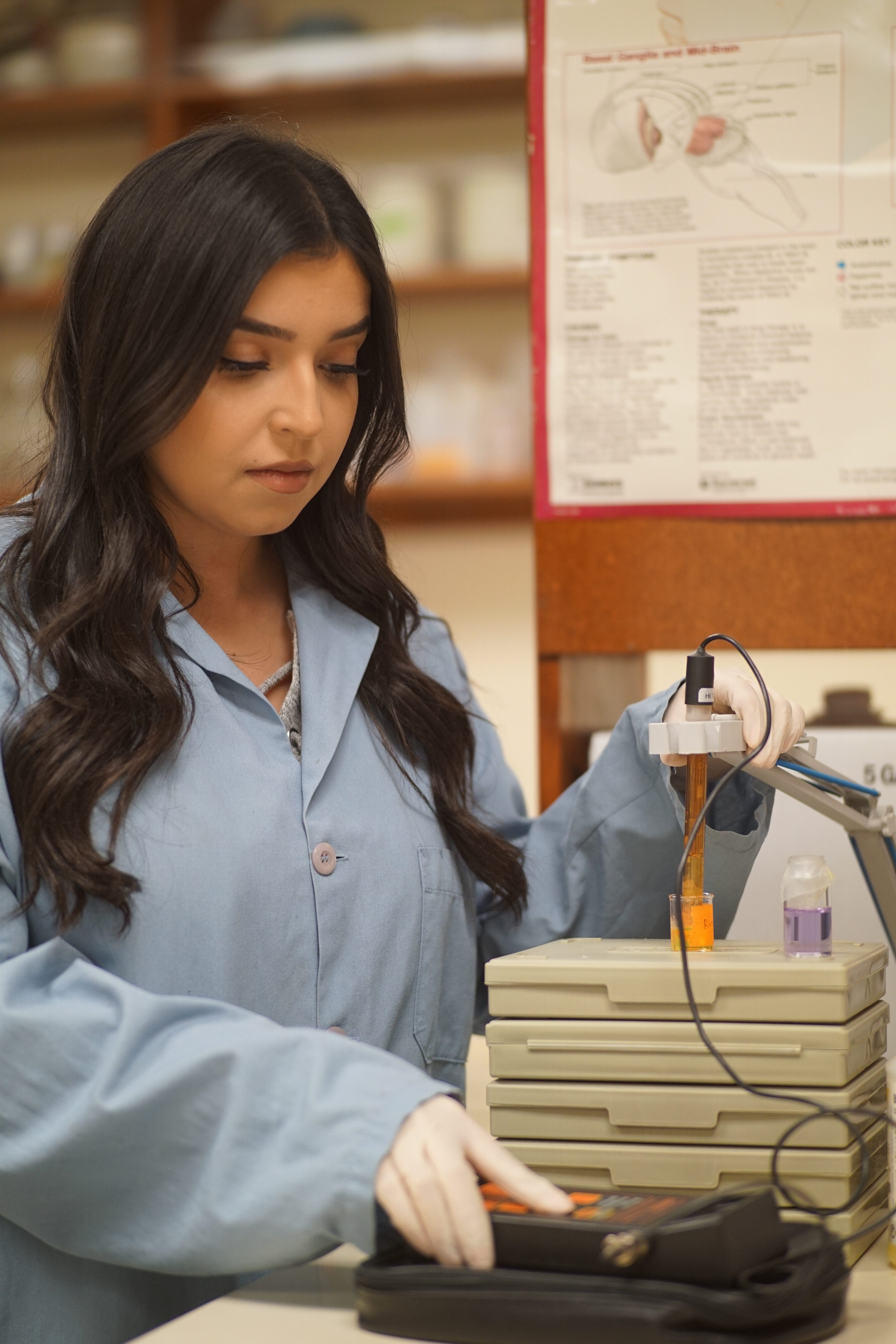 Tara Jahan
Masters Student
Hi, I'm Tara! I'm interested in how prenatal drug exposure affects the brain and behavior, specifically learning and memory. In the future, I would like to apply to a Ph. D. program in Clinical Psychology. During my free time, I like to draw, learn languages and watch Law and Order: SVU.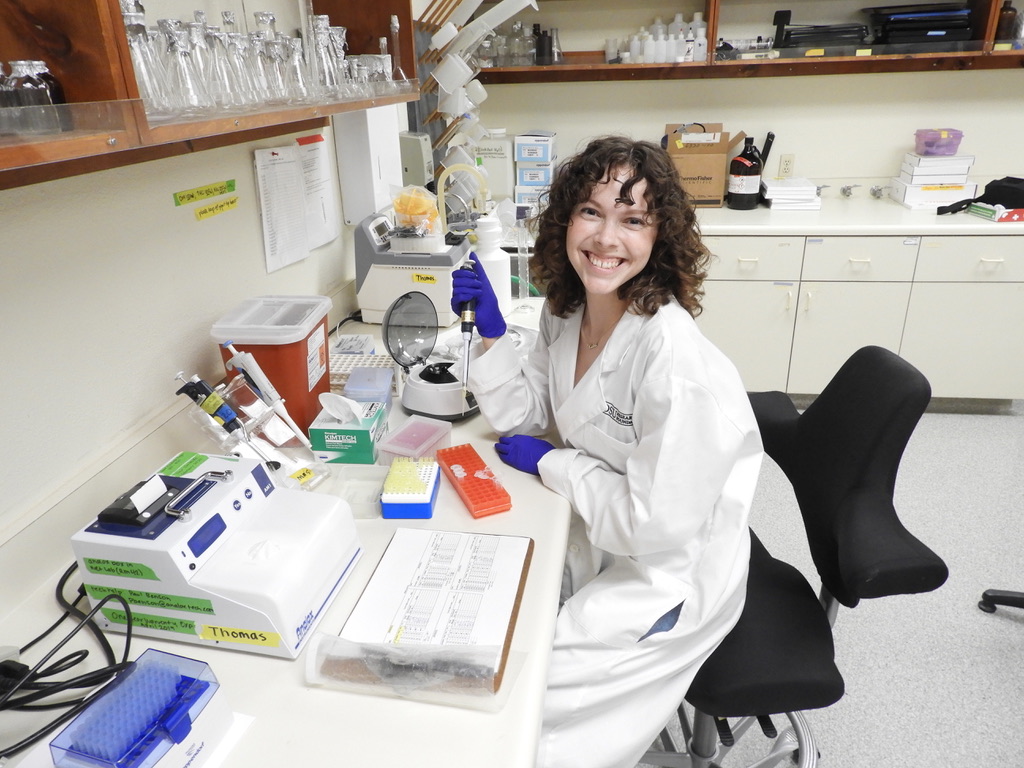 Liana Manriquez
Masters Student
My goal in the Thomas Lab is to continue building my behavioral neuroscience background while learning about the teratogenic effects of THC and Nicotine. Once I gain my masters to develop my academic and research skills, I plan to pursuing a doctorate program. In my free time I like to play the piano and swim at the beach!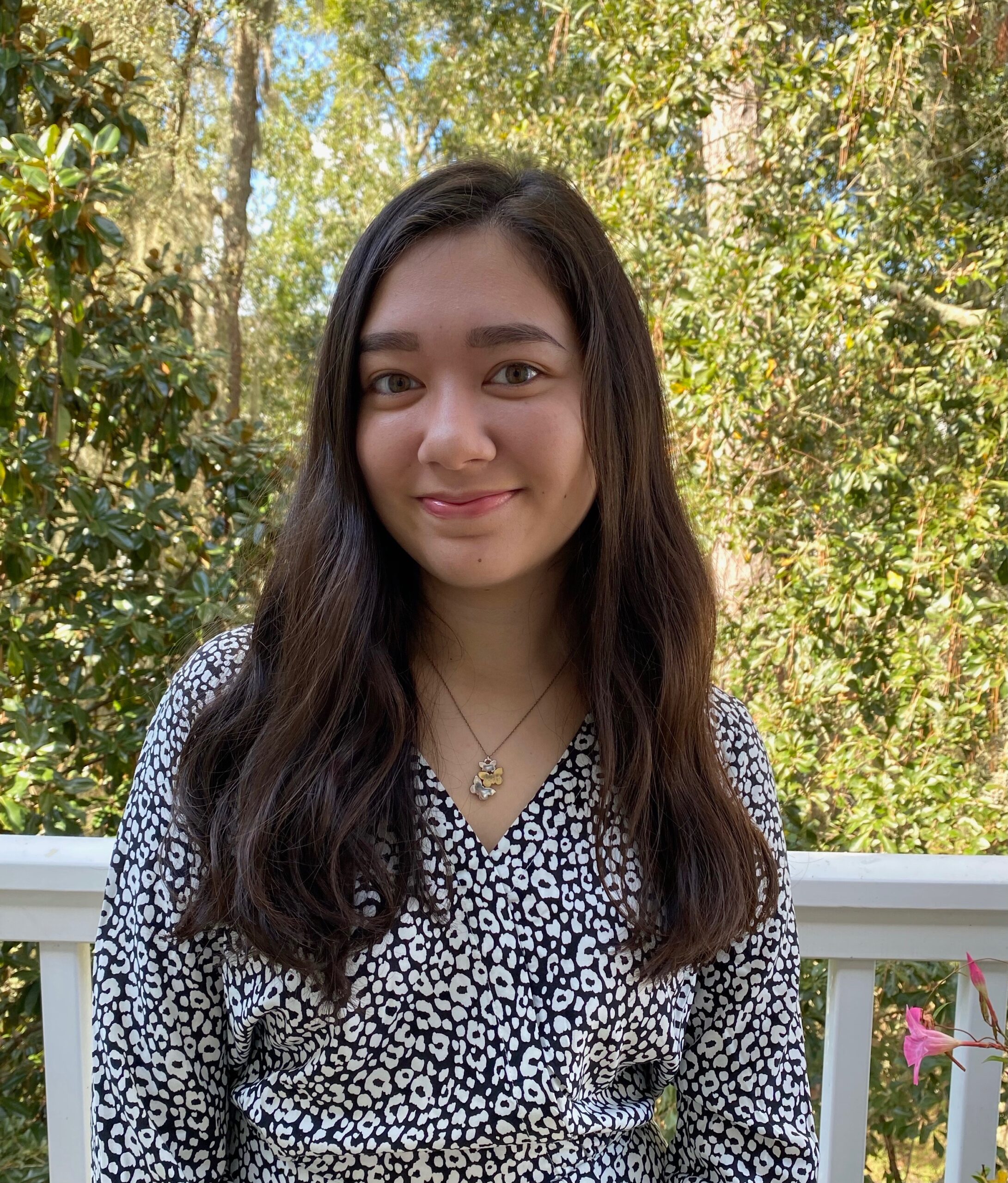 Isabel Leon
Masters Student
Hello, my name is Isabel and I graduated from the University of Florida last spring with a B.S in
psychology and an emphasis in behavioral and cognitive neuroscience. I joined this lab to pursue my
interest in neuroscience and clinical psychology, as well as the effects of substance use disorders. After
obtaining my Master's degree I would like to apply to a Ph.D. program. Outside of academics I like to
explore new places, dance, go to the beach, read, and spend time with friends and family!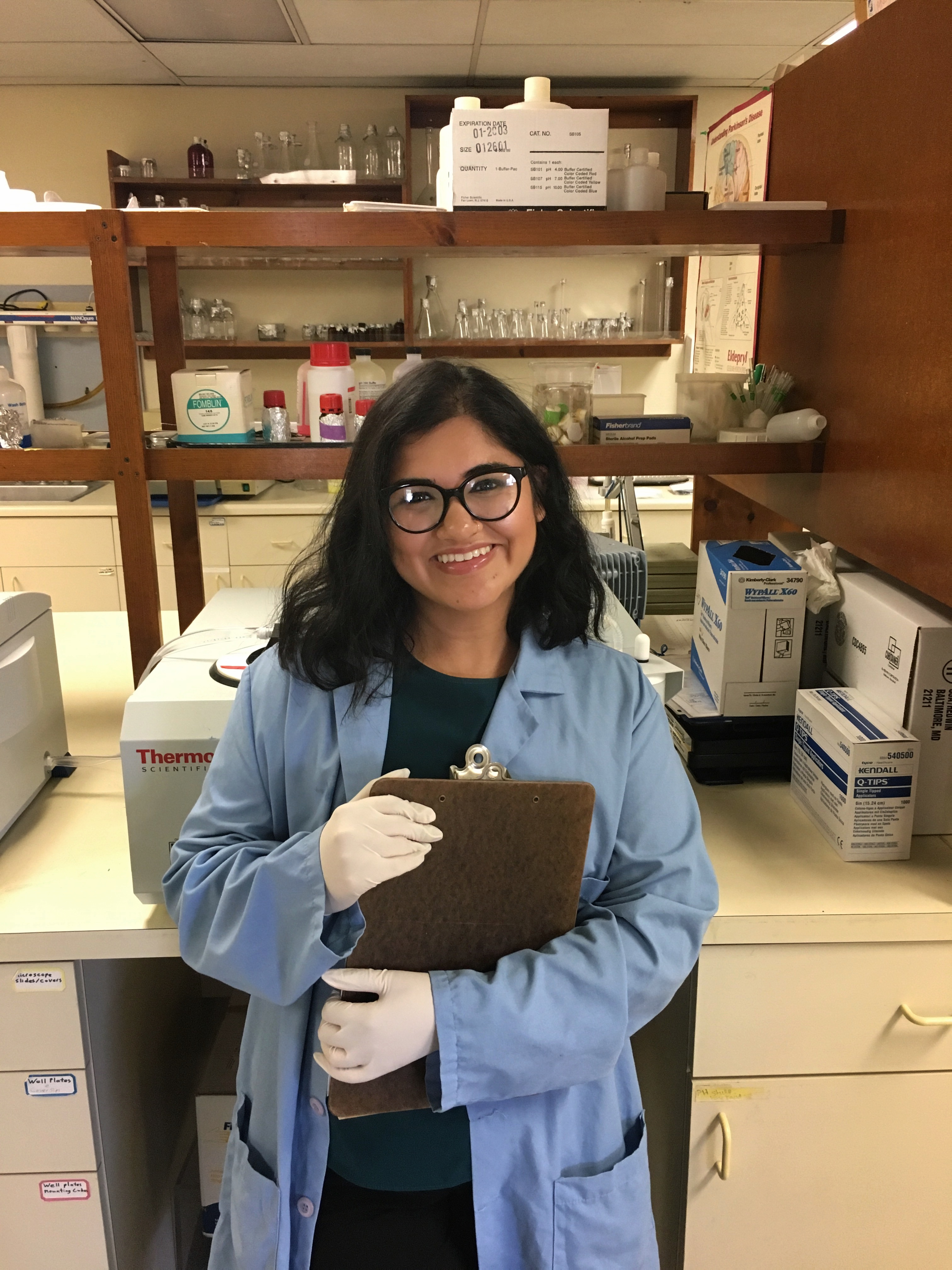 Samirah Hussain
Masters Student
I am very interested in learning the potential impact nutrition and exercise may have on individuals with FASD. After I complete my masters at SDSU, I would like to pursue my doctorate degree in behavioral neuroscience where I can continue researching the effects of diet and exercise. Outside of the laboratory and school, I enjoy cooking, hiking, exercising, visiting local coffee shops, and hanging out with my two cats!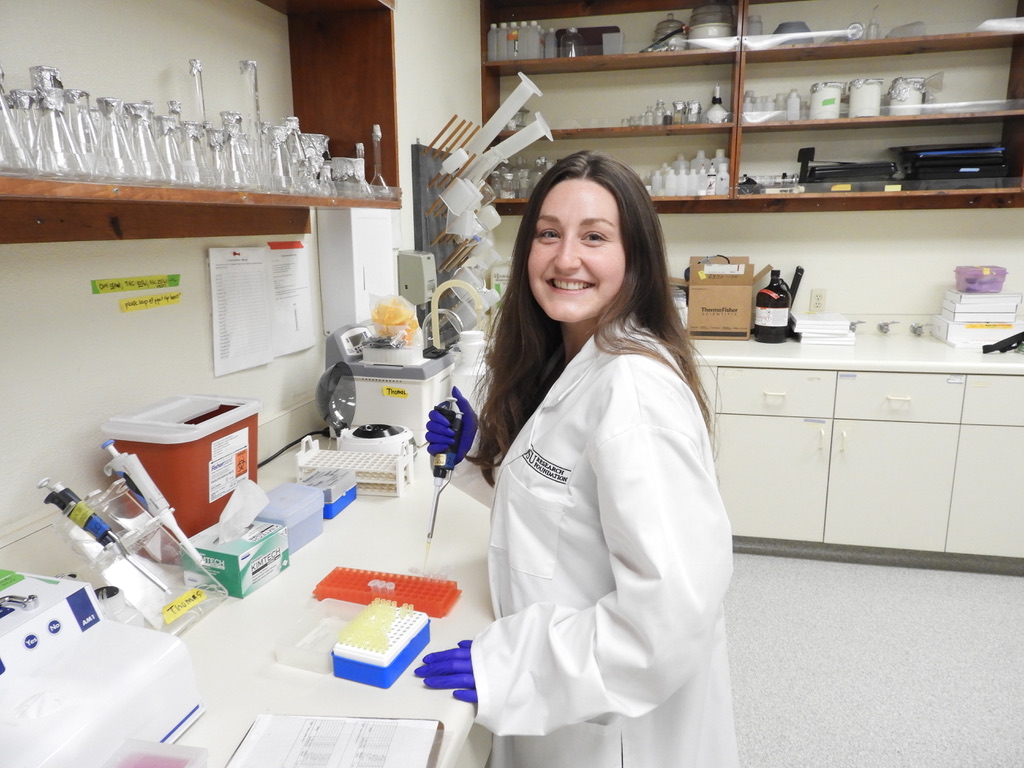 Samantha Tasman
Research Assistant
My name is Samantha and I have an equal passion for the realms of psychology and biology, most particularly where they intersect in human behavior. My goal is to gain a deeper understanding of the neural and behavioral effects of drug exposure, which is why I joined the Thomas lab. I have an insatiable curiosity for cognition and neuroscience and hope to one day pursue further studies in this field. In my spare time, I like to swim in the ocean, lie on the beach with a good book, cook new recipes, and talk about life with family and friends.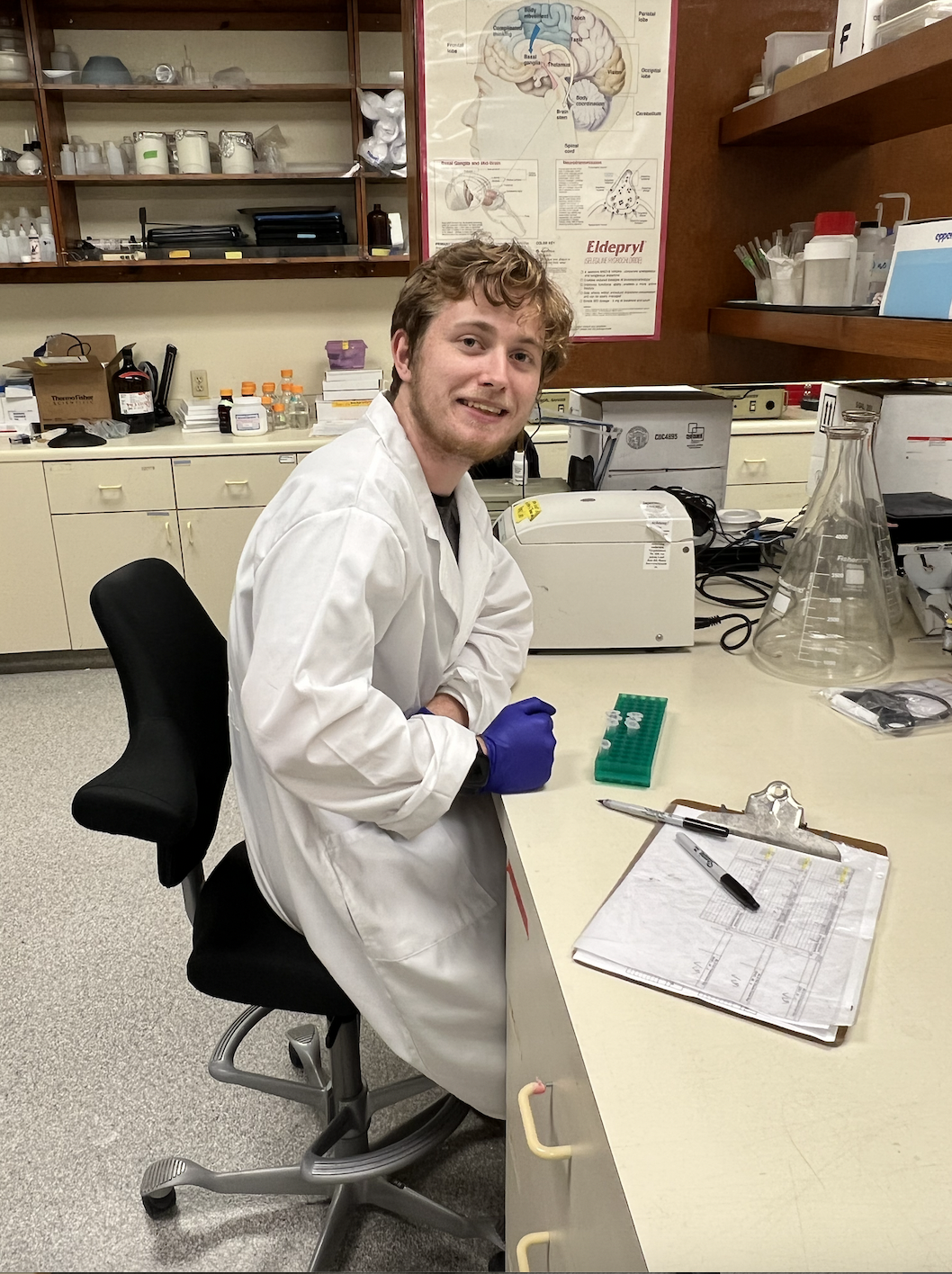 Dylan Keane
Undergraduate Student
I'm Dylan, a 3rd year undergraduate researcher in the lab! I'm originally from Ireland! I'm here to learn about how the brain develops with exposure to those teratogens, with a specific interest in alcohol and motor development. My future goals are to go back home to Ireland with my new knowledge and go to Graduate school for a neuroscience related degree. Not quite sure what yet, or where that may take me! Perhaps working with improving prosthetics? In my spare time I cook new vegan recipes, hike, and read books!